What This Program Teaches
Welding Fundamentals and Safety

Shielded Metal Arc Welding (SMAW)

Gas Metal Arc Welding (GMAW)
Gas Tungsten Arc Welding (GTAW)

Gas Cutting, Soldering, and Brazing

Metal Fabrication
Project Building

Weld Print Reading and Math
In the Welding Technology program, you may also earn the following certifications:
American Welding Society Welding Qualification Certifications (up to 3):

Shielded Metal Arc (SMAW)

Gas Metal Arc (MIG)-(GMAW)

Gas Tungsten Arc (TIG)-(GTAW)

Flux Core Arc (FCAW)

National Center for Construction Education Research (NCCER) Core and Welding Level 1

Forklift

10-hour OSHA Training

Cardiopulmonary resuscitation (CPR)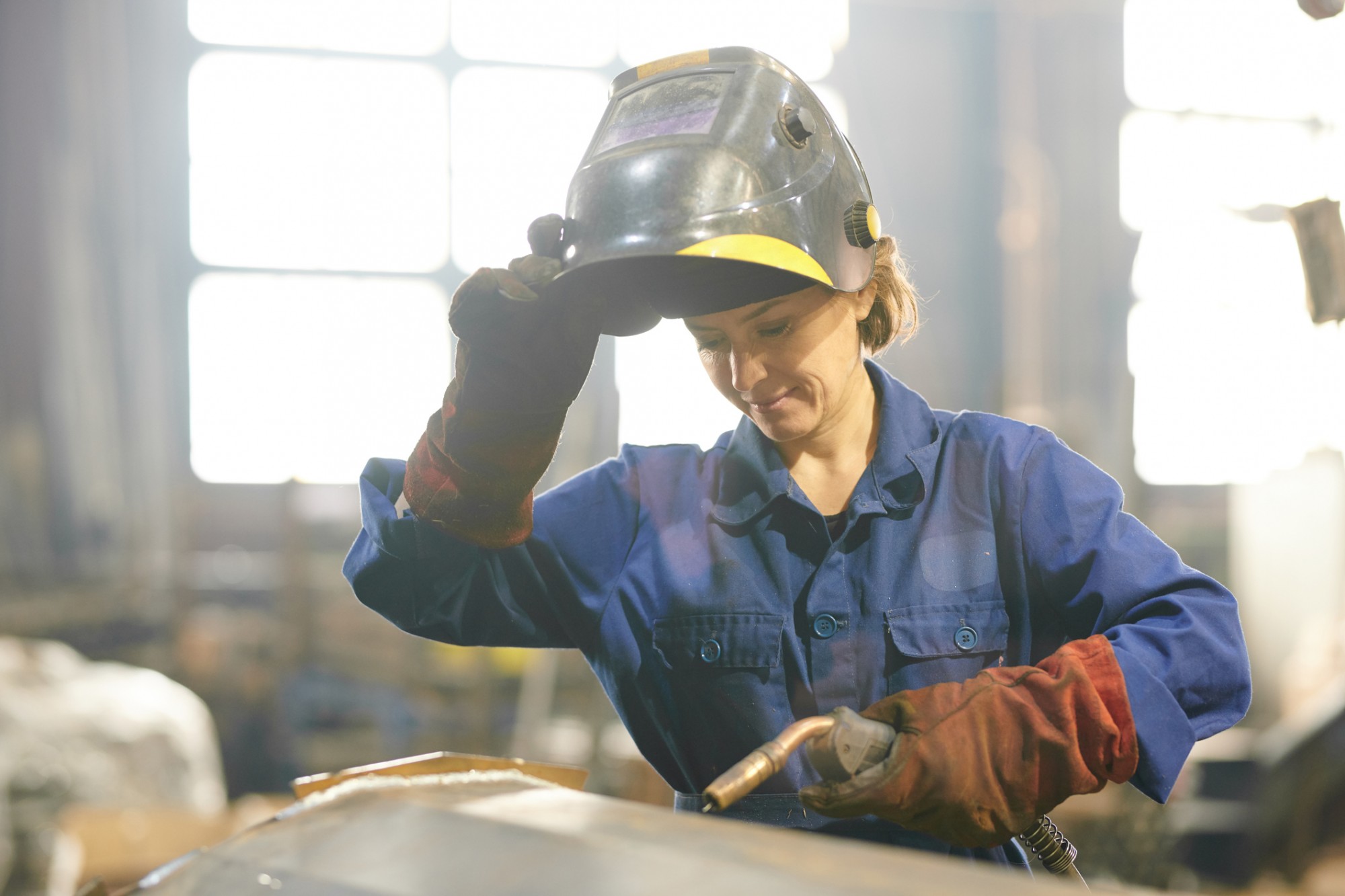 Welding Technology Admission Requirements
Submit a completed program application through https://acwhcc.axstudent.com along with a $50 non-refundable application fee.

Provide official transcripts or high school diploma or equivalent.
• $39,410 median annual pay in Ohio
Start Dates and Program Cost
August 21, 2023
Monday - Thursday through September 21, 2023
5:30pm-10:00pm (includes distance learning hours)
Monday - Tuesday- Thursday beginning September 25, 2023
5:00 p.m. - 10:00 p.m. (includes distance learning hours)
| Program Cost | |
| --- | --- |
| Tuition | $5,250 |
| Books, Supplies, Fees | $2,475 |
| Tools | $481 |
| Total Cost | $8,206 |
*Books are subject to change.
Tuition and Financial Aid
Investing in your future is worth the price, but we understand the challenges of budgeting and planning for your future. There may be financial aid opportunities available to you. We're here to help.
Visit our Financial Aid page for the Net Price Calculator, or
Contact us for help figuring out your next steps.